Several of us were talking in the Webcore thread, and have noticed that notifications in the Hubitat mobile app aren't working consistently on Android. Some phones working, some not. Anyone else notice this?
The notifications appear in the Notifications section in the Hubitat mobile app, if you go there to look for them. However, they only appear in the app notification section, and otherwise are completely stealth, and make no sound or vibration, and we don't see any notification notice in the Android Notification shade.
The notifications appear in the Hubitat app Notification section: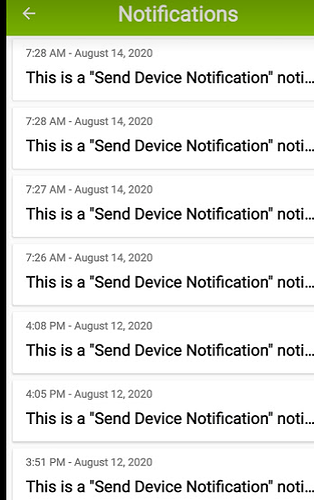 But notifications only appear in the HE app, not in the Android notification pull down: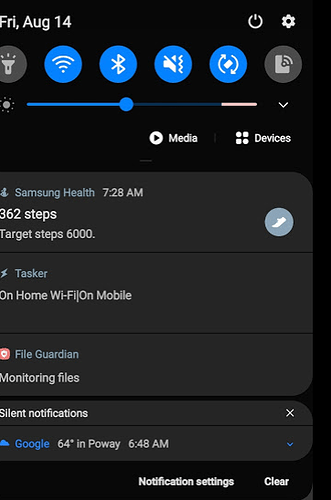 Notifications (to appear and to vibrate/make noise) are enabled for the app:
We're not sure why this doesn't work...we were talking about this in the Webcore thread but it seems like an HE app issue that needs to be looked into, as it doesn't work from the driver page either.