I have some notifications setup and I notice that the only 1 that's been working right now is when I have mail.
Today my water leak sensor went off and I would normally get a notification when I test them and today there was no notification via text or audio.
Water leak was detected

Shut off valved turned off. So what can I look at to figure out how to get notifications working again?


Here's a different notification that also isn't working via text or audio. I know in this screenshot the text isn't set up, but it's set up in other family members' notifications.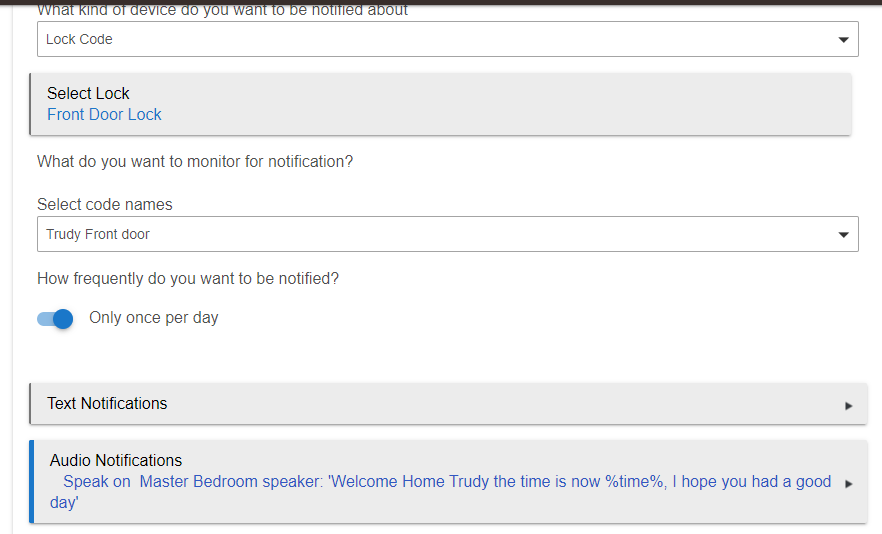 Under the Notification events, this is the most current event listed when the most current should be today