This is the first time I have seen HSM not send out an alert that one of my leak sensors detected water. This morning there was water around my furnace due to the humidifier and the Dome Leak sensor was in the water. Looking at the logs the sensor did fire:
None of the rules in HSM fired off to alert: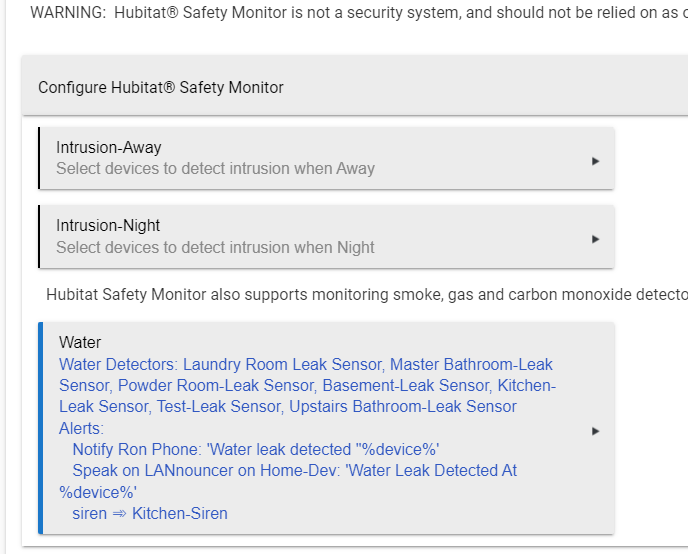 And when looking at the logs you can see the trigger event:

Is ther a bug in HSM for this not working in: 2.3.3.140? This has always worked in the past and if I wouldn't have gone into the basement this morning I wouldn't have been alerted to the leak. I have tested every leak sensor in the home and none will trigger HSM actions.