It's just the "name" property of the node instance in Node-RED. That's why it might be more of a pain to use.. you might see if @fblackburn would consider having an option to prepend the config name in the name property itself in each hub config instance.
Maybe something like this: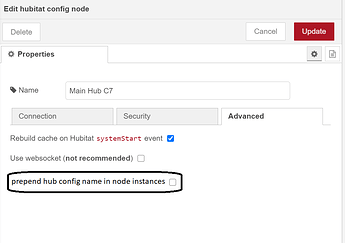 I wonder if you could set the color there as well... this whole idea might be more trouble than it's worth though.
note: edited pic to put desired property on appropriate tab