Hi
Just received my new Hubitat.
Just setting it up and run into a roadblock.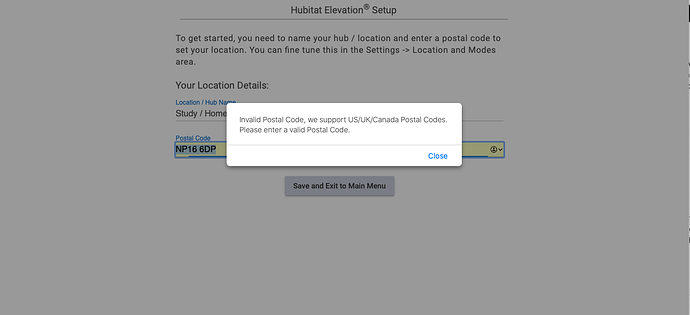 It will not accept ANY UK Postcode.
The error messages says 'Invalid Postal Code'
I can't get Hubitat to accept ANY valid Postal Code.
So blocked from using device.
I have reported to Hubitat Support.
But I can't see any room here for confusion.
It will NOT accept any UK Postcode at all - with or without a Space between the Main and Minor elements.
This is deeply troubling for me that out the box Hubitat is flakey.
Unless Postcode means something else in Hubitat and a 'special' something need to be added?
I could only add this as Special feature request - Can this product be designed to enable Setup special enough?