I am using Motion and Mode to turn on my garage light.
This is as follows: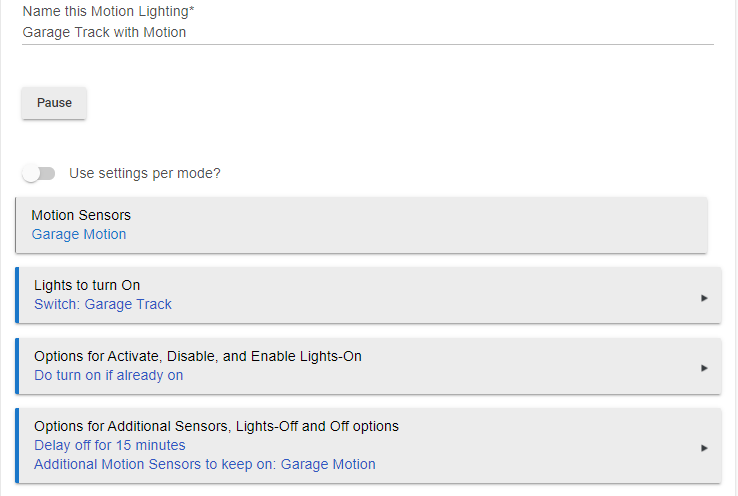 Is this set up correctly?
I also have the track light go on in RM, if the garage door is unlocked, and if the garage door contact sensor is opened.
My questions are as follows:
How do I retrigger to get the light to stay on if motion is detected?
Is one dominating another? Often, when I open the door (if already unlocked), it requires me to close the door and re-open, for the contact sensor to read (and therefore trigger the light). With this, why isn't motion working to trigger it?
In my rule pictured above, do I have this set up correctly to keep the light on?
Here is the rule machine rule:

Should I perhaps just have RM, and add the motion as an OR?
Thanks in advance.