I have seen this asked and searched myself for a way to control multiple zones of landscape lighting with a signal transformer. Hoping this post might help or inspire someone else to take advantage of this setup. It's certainly much cheaper than 1 transformers per zone.
The Zooz ZEN16 can be powered by the 12VAC side of a low voltage transformer, and control 3 zones per device. I plan to have 9 small zones of lighting running off one 300watt transformer.
ZEN16 shows up in Hubitat as 1 main switch and 3 child switches. Each "child switch" is controlled independently or with the "main switch"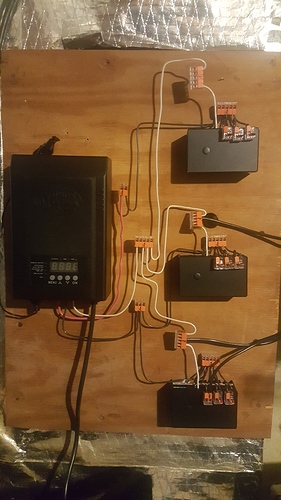 Still need to connect remaining zones. Wago clips make it super easy to connect/disconnect zones and controllers.