My 2-stage heat-pump is controlled by a Honeywell T6 pro z-wave thermostat. I'm generally happy with it, but would like to make one change.
Right now, the heat-pump (in both heating and cooling modes) comes on in Stage 1, and exactly a minute later switches to Stage 2. After running in Stage 2 for a while, it goes back to Stage 1, and then turns off. An example of this is seen in the profile below (from a Sense energy meter) - I have annotated the relevant portions.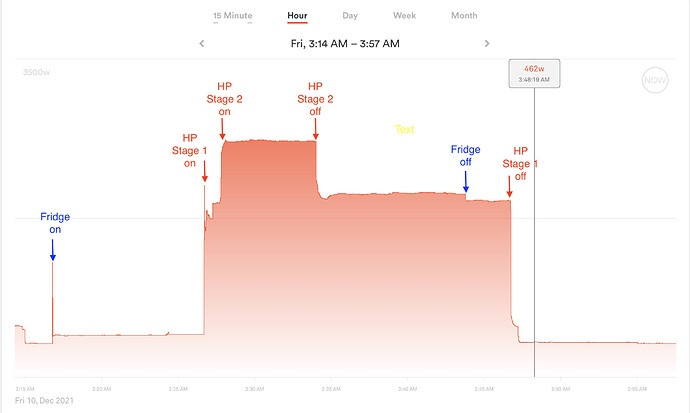 I would like to increase the length of time before Stage 2 kicks in, but cannot figure out a configuration option to do so. Right now, Stage 1 is configured for 1 cycle per hour and Stage 2 for 3 cycles per hour. Are there other settings I should change, and what are they?
I want it to run longer in Stage 1 because longer runs improve dehumidification in cool mode. Currently, the average cycle length is about 20 minutes.
Thanks!