I am having a few issues with Scenes in this version.
#1 Zigbee dimmer it is not triggered by the scene.
If I select a Zigbee dimmer (I am using the Jasco dimmer.) Everything else in the scene triggers correctly.
Here is a sample scene where the dimmer does not trigger and is off prior to activating the scene.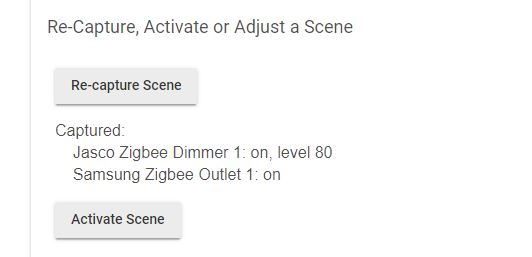 And the Log

I do not know if this happens in previous versions as I just started to use Zigbee dimmers.
#2 Must "Capture Scene" to continue setting scene parameters.
When creating a scene you are forced to Capture the scene even after selecting the objects you want to set.
Create scene and select dimmers/switches. At this point you cannot set the parameters and are forced to save and go back to the list of scenes then go back in to the scene to configure it.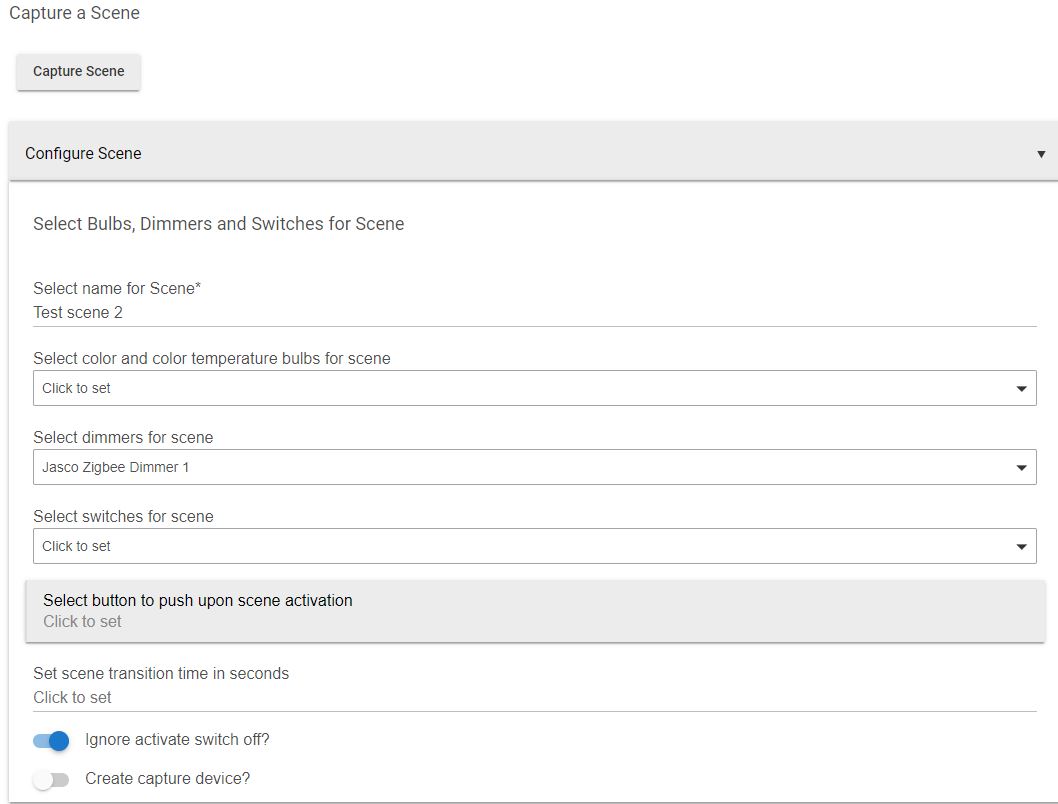 Now this is fine if you want to go through each device and set them the way you want them first but that is painful to me. Wouldn't it be easier though to make capture an option?
#3 Scenes listed multiple times under "Scenes to Activate" in Rule Machine.
When I attempt to select a Scene to be triggered by Rule Machine it lists each Scene multiple times


Thanks for any feedback here and for creating a great product.