Hi,
I'm using Influxdb logger to write data from hubitat to an external PC running Influxdb. Works fine.
Just added a Shelly Switch with external temperature sensors --> Also works fine.
But when I tried to get the temperatures from the shelly switch into influxdb it only detects 1 temperature:
Temperature is detected by influxdb logger and written to influxdb , but ext2/3_temperature is not recognized by influxdb.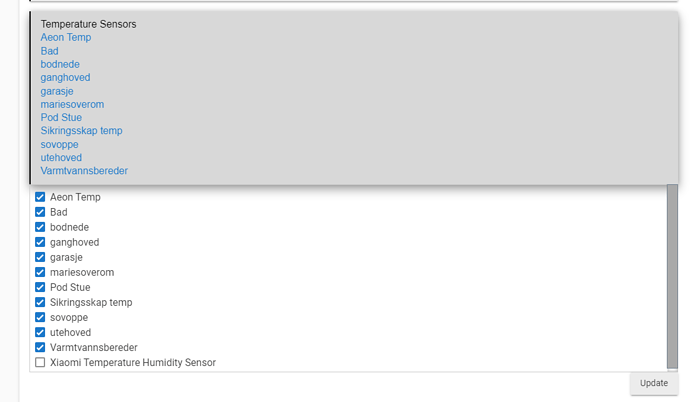 (Added the Shelly switch under temperature, called Varmtvannsbereder)
Any idea how I could get ext2/3 temperature also included?