The problem with Xiaomi is they're just so good, and so inexpensive, and so small, and such nice industrial design.
I'm hooked on these little guys. And now I know that Trådfri outlets, which are also very inexpensive, work to repeat them and all my devices have been very solid since installing them. I've got a real problem now. I'm not going to have an excuse to stop buying these Xiaomi devices!
Every time I have a picture in my mind of what size one of their devices will be, it arrives and I'm shocked by how much smaller it is than I imagined. Every single time! Here's an Ecobee remote sensor that runs on a 2032 cell and reports temperature and humidity every 30 minutes. Compared with the Xiaomi sensor that uses the same 2032 cell and reports temperature, humidity and barometric pressure every 7 minutes.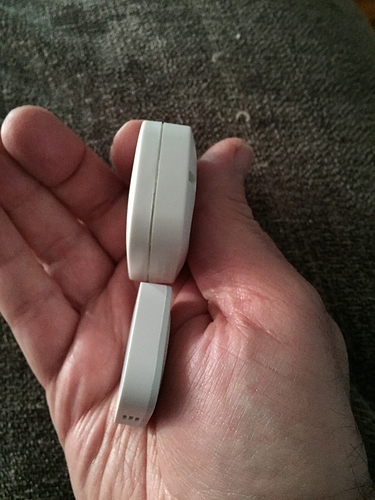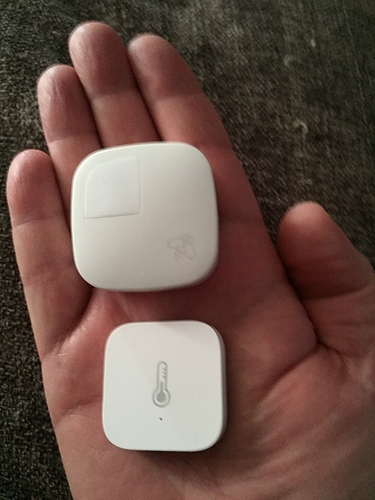 Amazing.