have ben tryingto get a room lighting instance in my office set up for a while and I just cant eem to get it to work. @jtp10181 has been great trying to help, but we never seem to get it to work. I tried just going to a basic motion rule, but @bravnel suggested I go back to Room Lighting. So here I am again.
What I am looking for ?
Office lights on a zone motion sensor , turn on with motion, off 7 minutes after motion stops. EXCEPTION Mon- Fri I need the light on at 75% between 0700 and 1530. That's it. and I cant get it to work.
Here is my Rule: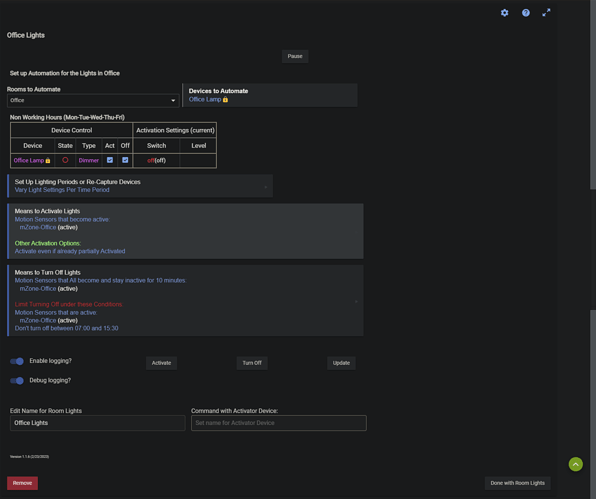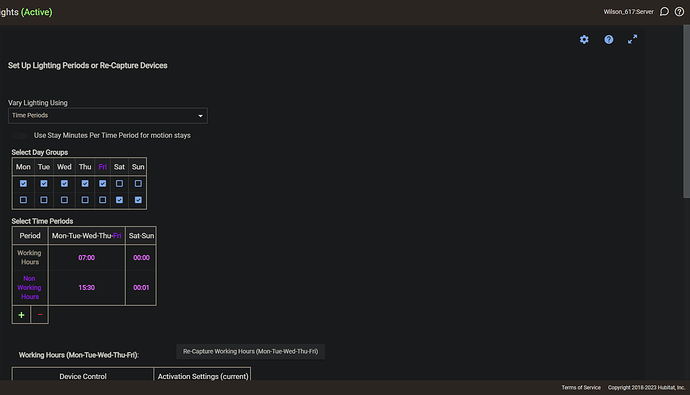 Here are logs (im siting in the dark as I write this. The motion sensor above my head behind me will pick up motion my just turning my head).


What am I doing wrong? Please help!!
Thanks!