Other Wiz bulbs work with Tasmota, but this one specifically, I wouldn't know:

EDIT: They're not easy to flash it looks like though
Thanks for posting that link. I guess I can live with using IFTTT to integrate Hubitat and the Wiz bulb.
"Will work" or works well ??
Very very different questions, especially if IFTTT is involved.
Not sure if this interests anyone or not but I posted the question about a performance HE over here.
Hi
First time on this forum. Hence sorry for any errors in advance.
Many thank to veeceeoh and rest of the contributors for developing the Hubitat driver for WSDCCQ11LM Xiaomi temperature humidity sensor. I've tested last night with a a similar new sensor fitted with an LCD screen which I believe is non-branded version of the Blitzoolf BW-IS4 LCD Screen Smart Home Temperature Humidity sensor. Almost looking like the Xiaomi bluetooth units but being Zigbee. All went well with the above mentioned driver and the only parameter that I cannot get is the battery but nevertheless the unit is displaying this on the screen. I'll try now to attach some photos as well.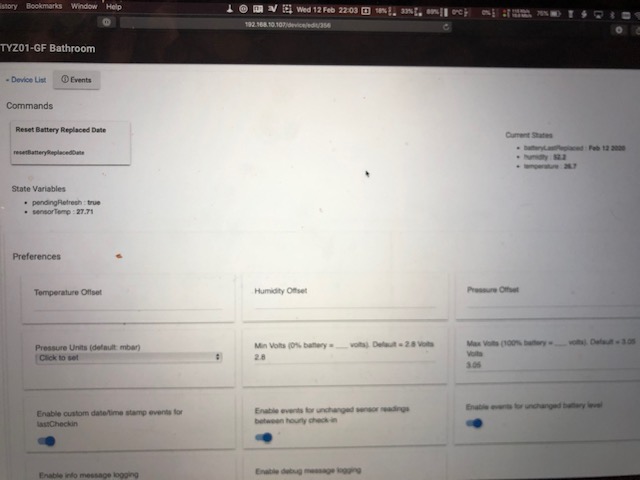 SolutionReply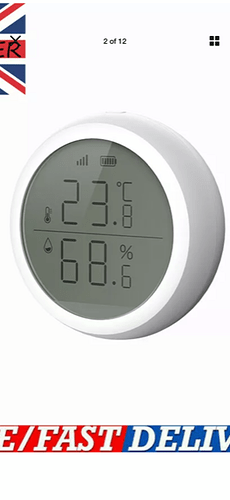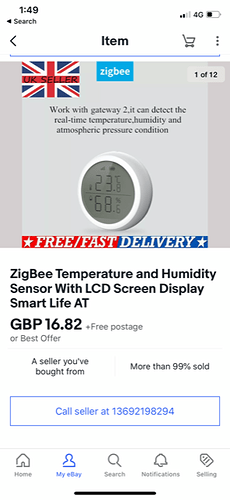 SolutionReply
More photos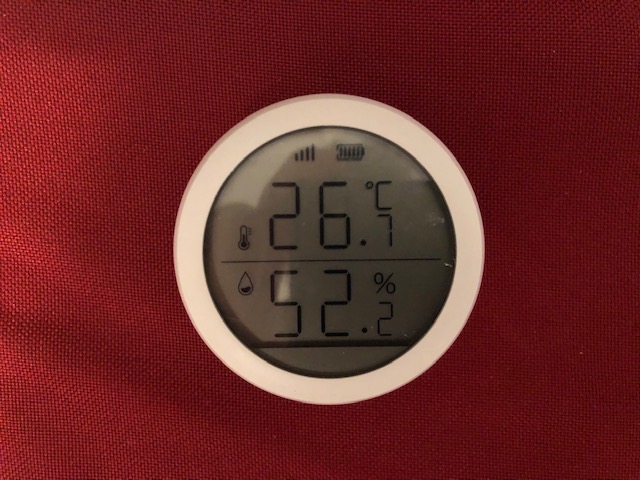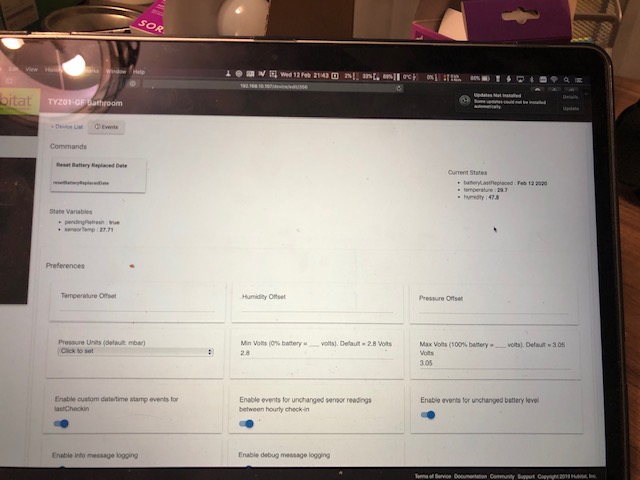 Also offset function in the driver seems to work well so the calibration should be easy. Many thanks again
Have you learned anything more here? Our new house is almost finished, it will have 3 zone ducted heating and cooling using Brivis networker. I want to be able to integrate it with Hubitat and Alexa/Google. Looks like one of those brands you mentioned might be what I need but not quite sure.
Nothing other than whats been posted. @jchurch said he has izone and is working well. I also noted that izone has an alexa skill.
Im yet to have my aircon guy out to discuss
Thanks again @njanda for this suggestion. I have just now gotten around to buying it (Option H - Zigbee AU if you're looking at ordering one). So far it's just sitting on my kitchen table but it was detected by HE without any issues. I'm using it with the generic Zigbee switch driver and that works perfectly. It's a pretty strong wee fella.
I'm just waiting for the plumber to come around now to install a mains water valve with a lever. The one he installed to begin with was the knob version. Once he's been, I'll be able to test it for real.
Oh brilliant.
That's exactly what I'll have to do - have a plumber install a lever ball valve.
Hard to find a Sydney plumber for such a small job - and do it at a reasonable price.
My plumber hasn't finished plumbing up the house yet (new house build) so I've just tacked it on to that
Finally a small Australian zigbee plug..(with power monitoring and a repeater)
Not sure if it's already been mentioned or not.
Don't know if we need drivers either.
Got some on order..
Fyi those are reported to not work with Xiaomi sensors just incase that's something you're using or was intending to use.
Where/are people pulling current satalite images of rainfall maps ?
i'd like to have one like the BOM setup on one of my dashboard pages.
If anyone's interested i just picked up some Sengled Element globes at Bunnings for $10 each on clearance.
I've got the BOM weather thing installed but it constantly errors on forecast refresh. Current info seems ok. I dropped darksky because it was miles out.
Are you referring to my BOM driver? If so, I'd like to know what the errors are so I can try and fix them. You can put it as a github issue/or pm me so as not to clutter this topic.
(Just to clarify, my driver doesn't include a rain radar/satellite images as stevebott123 was asking about).
Hey @cometfish, yep I use your BOM drier, I'll direct message you if that's ok, I think it's a BOM issue not your code.
I use this image url on my dashboard "http://www.bom.gov.au/radar/IDR714.gif" it is always the current image for the radar in Sydney and refreshes when the dashboard does (typically)
Cheers
Steve