Hey anyone using Shelley 1's? Where do you get them from (they seem as rare as hens' teeth).
Yep I use it in my 12v Alarm system and I have another I the box spare. I got them on eBay sent from Bulgaria , it's a bloody good quality product.
I ordered my Somfy RTS motors the other day for the new house. I'm so glad Bond supports them as it turned out my local blind/shade shop sells them so that was super handy. What was funny is Somfy Australia has no acknowledgement of Somfy on Bondhome.io so I had to put a formal email to the blind/shade shop for them to proceed as they were worried I wouldn't get the support I wanted

Are you sure Somfy is supported by HE?
Yeah mate but not directly, you need to do it via the bondhome.io hub (see here).
No I just use them on the same Zigbee mesh network. I tested some Xiaomi products for many months and found in my testing that the Xiaomi products operated really well with the Nue switches with not a single drop off. After looking online it seems the Nue switches are effectively rebadged Zemismart switches so both are Chinese companies so maybe they are aware of eachother who knows..
Agreed if your running other types of Zigbee devices in your home then it's deemed high risk and you need to test to make sure they work as expected for you before you commit or look at the below thread that outlines what people have tested with and have them working with. You can also deploy Xbee routers I have 1 as I was initially looking into that but then I found the Nue switches were working so I gave up on that idea. Anyways the Xbee thread is below I suggest taking a peak anyways as Xbee's are super powerful.
The other thing that has gone super quiet was the release of new Xiaomi zigbee 3.0 products. I'd imagine this would also resolve the issue of them dropping off most networks so maybe keep an eye out on this too.
One thing I have noticed with the Tradfri on my Hue is since mine are triggered by motion when they dime down prior to turning off if motion triggers them again they don't go back to original brightness they stay dimmed down. I switched two out with hue bulbs and and the hue bulbs go back to full brightness if motion is triggered while in the dimmed down/pre turn off state. I moved the two bulbs causing the problem to an area where motion is not used to trigger but it does mean I need to consider what functionality I need before getting a Tradfi bulb or a Hue bulb.
Just something to be aware of.
Did you flash with tasmota or use stock firmware. 12v operation is pretty attractive - don't need to get an electrician in.
Just spotted a bunch of sellers in Australia selling ZigBee downlights for $25 odd. Example here. Hmm, very tempting. Testing my current plan of using dumb downlights with the new Shelly dimmers.
Just stock and I'm using the Shelly Alarm driver in HE. I didn't need electrician either as running off Poe 12v.
It's good to see that they tell us that they are Zigbee ZLL so that tells me that you should NOT mix then with Zigbee ZHA sensors, on the same Mesh.
You'd want to setup two Mesh's if you want to use both ZLL and ZHA devices.
Just a little more work for a stable solution.
I'd rather wait and get Hue's, hopefully at a discounted price for BlackFriday sales.
If homeautomation has taught me anything, it's not to cheap out on products. You can spend more time fixing cheapness. It aint worth it.
I've had two Hue's die in the last year (all within 12 months of buying) and they've replaced.
yeah when time = money (and doesn't it always, somehow) ROI is what matters.
The last thing I want is a Smart House that now eats into my free time
I just wanted to take 5 to post some info about a tweak in my setup that others may find useful.
My philosophy is that you should never remove 'dumb' functionality in the pursuit of making a device 'smart'. I.e. Having lights you can turn on and off by voice or an app is cool, but expecting your wife or guests to be able to keep up with it all is not always going to happen.
Although I do use some Phillips Hue bulbs for colour options (bedside lamps sunrise effect when morning alarm goes off etc.). For most places, using an in wall switch to control all downlights at once is much more practical. In the pursuit of ticking all boxes I found the Qubino/Goap dimmer. It is a micro in wall dimmer relay that allows remote on/off and dimming of your main lights without losing functionality of the wall plate light switch. Nothing new here. BUT it also has a 2nd and 3rd input that you can use for a number of different things (contact sensor, smoke detector, push button etc.). This is where it really shines. There are so many possibilities, especially when coupled with different standard Australian wall plates, mechanisms and swiches.
The poasibilities are endless, but in short, this is how I have used my first one:
Momentary button on Switch 1 controls downlights. Press once to toggle on/off. Press and hold to dim.
Momentary button on Switch 2 triggers rule, which toggles scene: "Bedroom Relaxed" (sets downlights to 30% brightness, sets Phillips Hue bedside lamps to 'relaxed' scene (warm white, 50% brightness)).
Momentary button on Switch 3 triggers rule which toggles zwave power plug. This turns the bedroom pedestal fan on/off.
All devices are also used by dashboards, voice activation, buttons on the bedside tables, rules that work with morning alarms, bedtime triggers etc.
But this adds a common use, neat wall switch option that any family member or guest can use without thinking about it.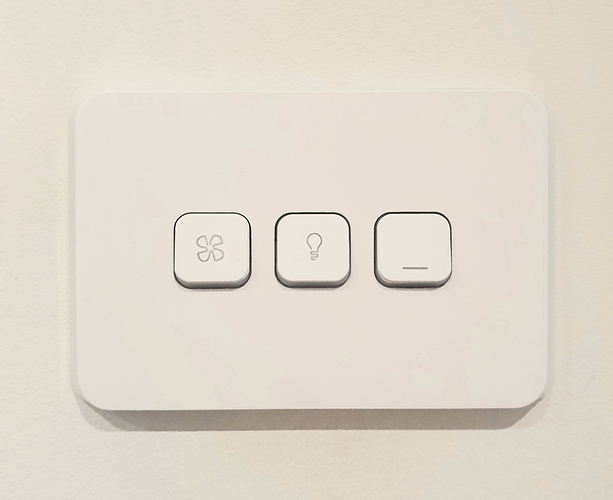 Edit: The wall plate is the Clipsal Iconic with momentary mechanisms and logo dolly rockers.
This is the Qubino/Goap dimmer: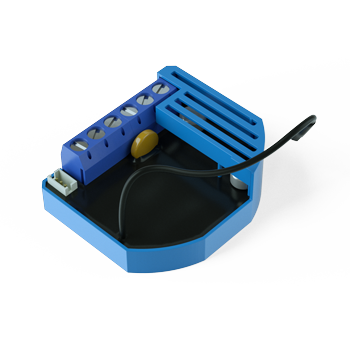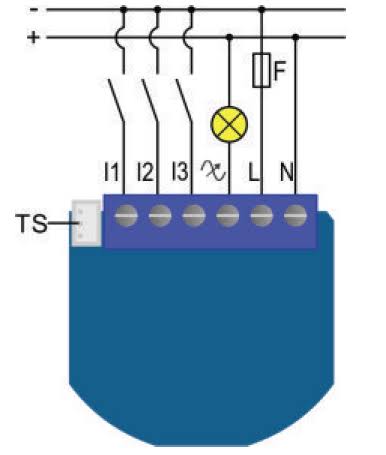 @jchurch and @bigrizz
I noticed you guys were discussing control of roller blinds earlier in this thread and was hoping you (or anyone else...) could give me some advice. I am considering motorising some of my existing roller blinds and the company who installed them supply Somfy motors. @jchurch Did you get the Bond hub to work at your new house? It looks like they integrate with Somfy.
Hi mate, yes I have Somfy on order as I have just moved into my newly built house. I have all my RF ceiling fans programmed via the Bondhome.io hub but as you have probably read on here the bond hub also supports Somfy so that's why I decided to go that route in the end. My install date is the 16th Dec so I can report back then if you like?
Thanks, I would be interested to hear how your setup goes
The scene switch adds a touch of HA class. Great stuff @GrumpyTeddy
If Somfy is your motor of choice, then the Bond sounds like a good option. In my case, I already had the Alpha blind motors so the Neo was really the only choice. There are a bunch of motor options including ones that have ZigBee built in. For what it's worth, the Alpha motors with the Neo controller work really well.