one of my p dongles seems to have died.. light just stuck on when i plug in.. any ideas.
what is really weird is i am almost positive i previously selected device as 2652 p in the ti porgrammer and then flashed it.. flash worked but wouldnt pair.. on a whim i selected 2652R and reflashed it and it paired immediately and appears to be working.. light is still on 100% of the time.. don't remember if that is normal?
Light is on all of the time on all of mine. Not sure about your firmware. I always have selected the launchpad firmware.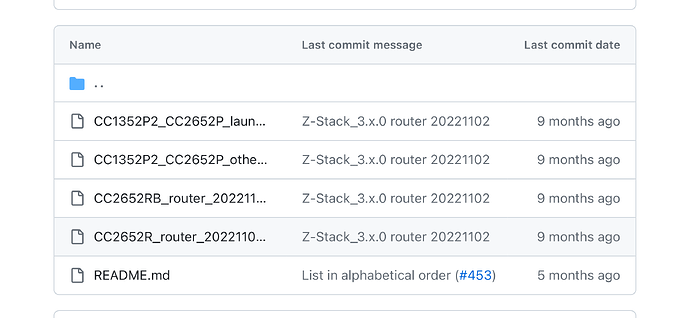 yes i selecgted the launchpad firmware.. but below i had to select R version even though sure i did P previously but appears to be working again.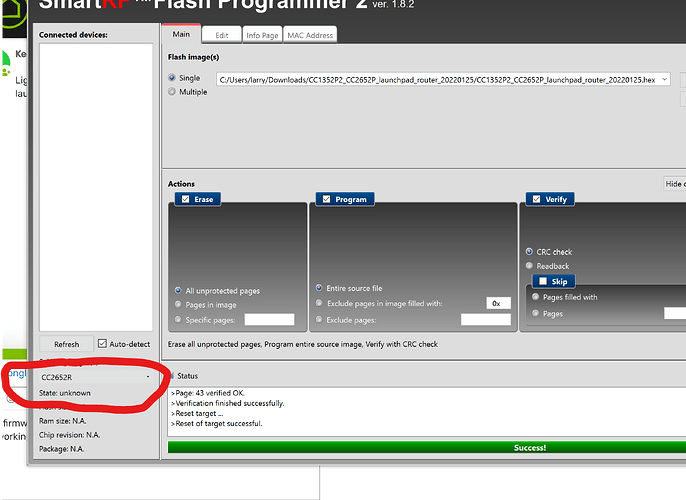 That does seem odd. I haven't had to do anything with mine since the C-8 came out.
i have 4 of them between two houses.. this is the first issue. and off course on my single c8 so probably related to the c8 zigbee issues.
I have 3 on my C-8. One is 3 feet from the hub (middle of the house downstairs) and then I have 1 on each end of the same floor. Most devices route through one of them
All through all of my troubles with Zigbee on C8, even at the worst moments, the sonoff never dropped never went away, were just there solid.
So I might be more suspicious of a hardware issue with the Sonoff. They have been very difficult to pair in some cases, I think I must have tried somewhere in the range of 20 plus times to get one of mine to rejoin after flashing it.