Sorry if the answer to this is friggin obvious but I was trying to add a community app to my hub using the add user app button. when I click on it, all I see is this:

I can type above the line but nothing appears for any search I perform. I was trying to add Hubitat Package Manager app and the Echo Speaks app but nothing comes up on anything I type. All I can do is hit done. Reading the readme for package manager, I should see the following screen when I click add user app and type in Hubitat Package Manager: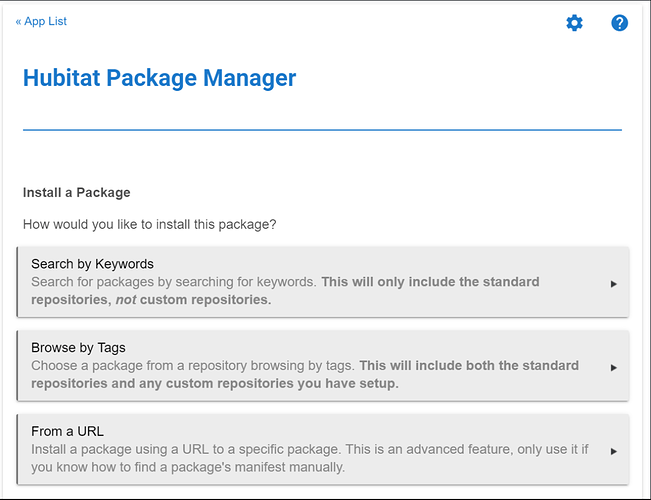 Any ideas what I'm doing wrong?