I'd like to change my user name from the automatic "userxxxx" to something more personal. How do I do that?
That requires loaves of bread sent to @bobbyD.
Anyone who creates a new community account gets a generic user name as: userXXX. A new user can change the generic name within 7 days from the creation date by going into user preferences from the upper right corner, then selecting the "pencil" icon next to the existing user name: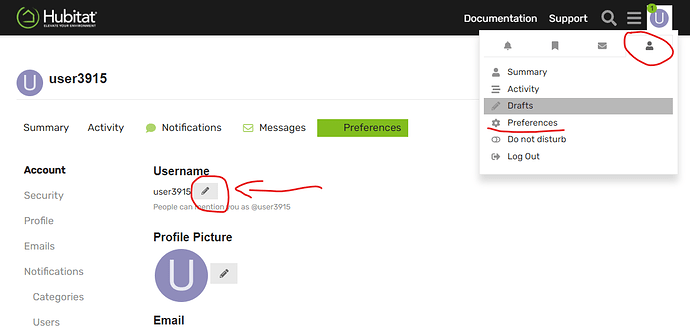 For accounts older than 7 days, the username cannot be changed without the intervention from one of our community administrators. In that case, the best way is to tag @support_team and one of our admins will make the change.
This topic has been marked solved by the community and subsequently closed. For further discussion on this topic, feel free to create a new thread under a different category to continue the conversation.
If you are logged in, click [HERE] to get started.