The issues with erroneous temperature reporting with this thermostat (Honeywell t6 Pro z-wave) continue platform 2.1.7.127. I just paired one of these to Hubitat yesterday evening.
The erroneous temperature reported is corrected within milliseconds. Here's a snippet from the event log: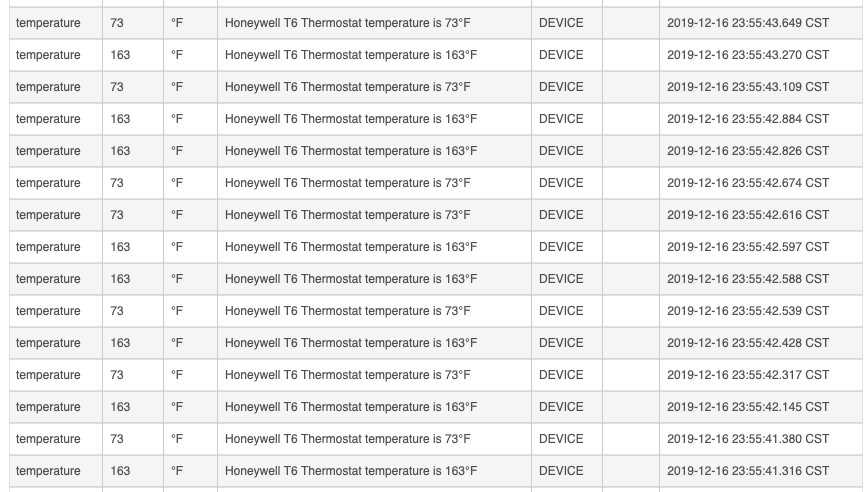 Do you need one of these thermostats to debug this? I can probably lay my hands on a second one and send it to you.