I have read virtually every post here related to the HW T6 thermostat. Have seen similar types of reports but not this one.
PROBLEM
I do not see the 'Auto' Thermostat Mode in the built-in T6 driver as a drop down.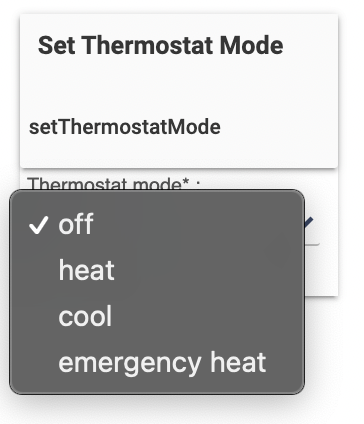 Also, 'Auto' mode is not listed in the 'Current States' summary info on the driver settings page: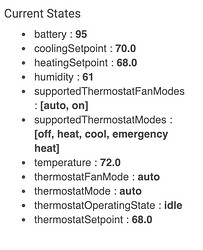 BACKGROUND
The 'Auto' Thermostat Mode is enabled within the Installer Device Setup menu as ISU #300. 'Auto' mode is NOT turned on by default but it is enabled on my devices.
Also, ISU #303-Auto Differential is set to 5°F so that Auto mode allows a greater ∆T before changing operation mode (i.e. Heat to Cool). (Though, this is more of a comfort feature on this newer device because the T6 has "built-in compressor protection in the form of a minimum off timer that prevents the compressor from restarting too early after a shutdown.")
QUESTION
What am I missing? I've seen posts where 'Auto' thermostat mode is shown in screenshots so I know it existed once upon a time. Is this a driver issue?
Thanks!
Device Ref: Honeywell T6 PRO Z-WAVE THERMOSTAT TH6320ZW2003 /U