Forgot to add that my HVAC is controlled by a Nest first generation, works great, no problems there either.
I've got some bad news for you... The TP-Link/Kasa integration is provided by the community, I believe it is a SmartThings port.
I had two TP-Link switches connected through the integration and it significantly slowed my hub down.
This was a few months ago, but I would not recommend trying to integrate WiFi devices with Hubitat unless it is through an official integration.
Unless there is a new integration I'm not aware of I'd avoid it.
Sorry to burst the bubble...
Does the integration talk to the Kasa cloud service, or directly to the devices?
Through the cloud service.
I think Home Assistant does local comms.
It'd be interesting if a local driver could be made.
Last I checked there was both a local and cloud solution by Dave for tplink. I have used the new version of his local driver without issue since released. It has worked great for me.
So will I be able to use motion detectors to trigger my HS200's?
I will have to try that. I've got two I'd like to use without IFTTT.
I've also been using the local version - It's so quick! Cheers @djgutheinz
Mark
You are correct. The latest version uses UDP for communications. No external hub is required, no cloud account link is required.
The cloud version can be called from archive, if desired. I would not recommend it for new installations.
I use the local integration with my kasa smart plug and it's FAST with zero hub slowdowns or issues. And yes, you can trigger it with any trigger available in hubitat. I use mine to power a lamp and have it turn on for 5 minutes when the front door is opened between dusk and dawn. It works so fast most times my wife ends up asking if we left the lamp on!
Awesome! Also, just to confirm, I don't have to remove them from the Kasa app either right? I don't really want to remove them from the Kasa service, just add to the functionality using the Hubitat and motion sensors.
No you don't. The setup process on hubitat took some figuring out though as it wasn't thoroughly explained but it wasn't too bad. Plus you only do it once then you're good
Thanks guys! Got one ordered for a mere $95 shipped from Hubitat direct, can't wait to start tinkering with it. I also need to get some motion sensors and water sensors, any good cheap recommends on that? I'm also not certain what the best option will be for the door locks. So I'll take any recommends and advice I can get on all of that.
I'm interested in why you think the Amazon Fire Cubes are a waste of money. We have three in our house and they are our most utilized Amazon devices. It could have to do with how we watch television. We primarily use DirecTV Now, Hulu, Netflix, or Plex.
I do not have any water sensors, yet, so I will be interested to see what others recommend on that front. On motion sensors, I really like the Samsung SmartThings Motion Sensor (2015 & 2016 models). It reports motion, as well as temperature. This device isn't so clearly a motion sensor that it introduces the creep factor. It is a Zigbee device.
The other motion sensor that I use is the GE Z Wave Plus Motion Sensor. This one is clearly a motion sensor when it is hanging on the wall. Anyone will see the light flash when it sees motion.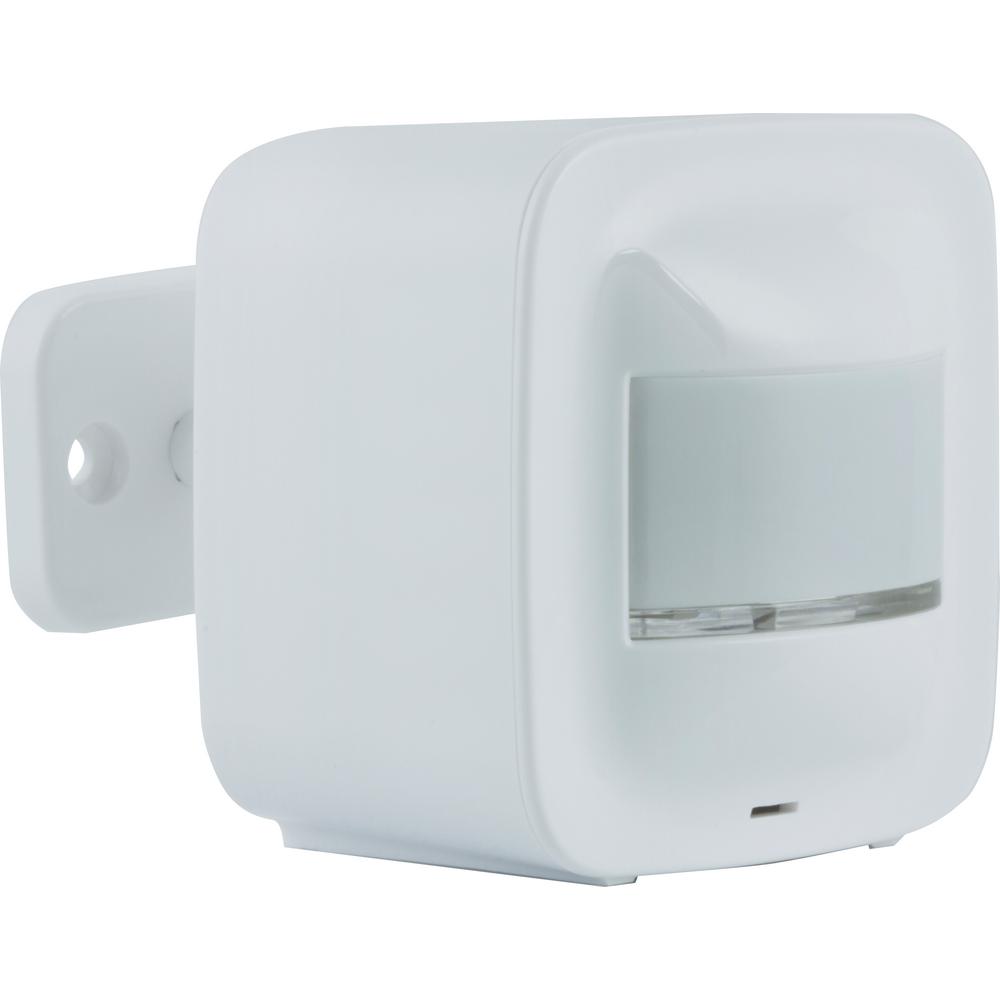 I'm adding more of the latest Smartthings motion sensors. They are relatively low priced and have nice mounting pedestal. They also behave well in the Zigbee mesh.
For locations where I'm looking for additional sensing for humidity and light levels I'm adding more of the Zooz 4-in-1. They are zwave and can be a bit more trouble to pair but once paired they seem to remain connected. Both of these are proving to be good on battery life.

The new 2018 SmartThings motion and contact sensors are excellent on battery life. I have one sensor (my hallway sensor) that gets TONS of traffic (over 220 pages in the events list). I replaced my older one (a V4 SmartThings sensor) with the new 2018 one about 7 months ago and it's battery is still at 87%. I seriously can't complain about that at all.
I would take advantage of this deal and do not be afraid to make an offer at a lower price.I just purchased some of these and also the motion sensors the same seller had up. The motions I received were basically brand new they still had all the batteries with the pull tabs still present.
I have some of the leak sensors I purchased about 3-4 months ago and no issues. They also display temperature and battery life seems good.
Considering the demise of Iris, I am thinking there will be a lot of these coming available. Thanks for the link.