Got my new Smart Bridge Pro today, hooked it up, connected Lutron app and added a Pico. Now trying to add to Hubitat.
So in the Lutron Integrator app I select Create New Caseta/RA2 Integration. Then enter name and IP address (192.168.0.128 entered as DHCP reservation in my router). Add device, set up as follows. This is the only device I have added to the Smart Bridge, so should be #2 right?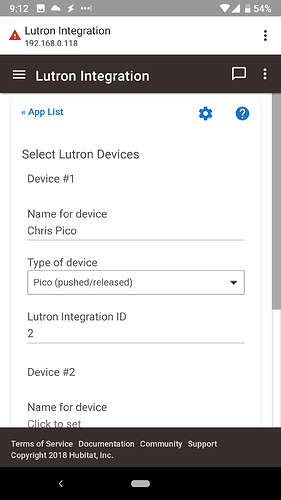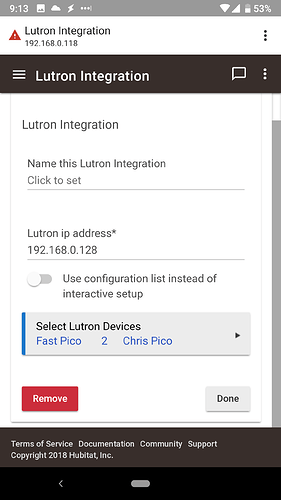 So far so good...except no events logged when I push any of the Pico buttons. What am I doing wrong?
Pico is added successfully to Lutron app