Hi there
I spent the day reading Zigbee and repeater topics.
I still have many doubts.
I was having problems with the zigbee network, some sensors were not communicating well.
Once connected they would work a couple of days and then stop.
Or after a power failure they would not connect anymore.
Adding two ikea repeaters I solved for the sensors of the stairs.
But I continue to have problems with the sensors in the garage.
I have had the repeaters on for 4 days now but they do not repeat.

This is a diagram of my house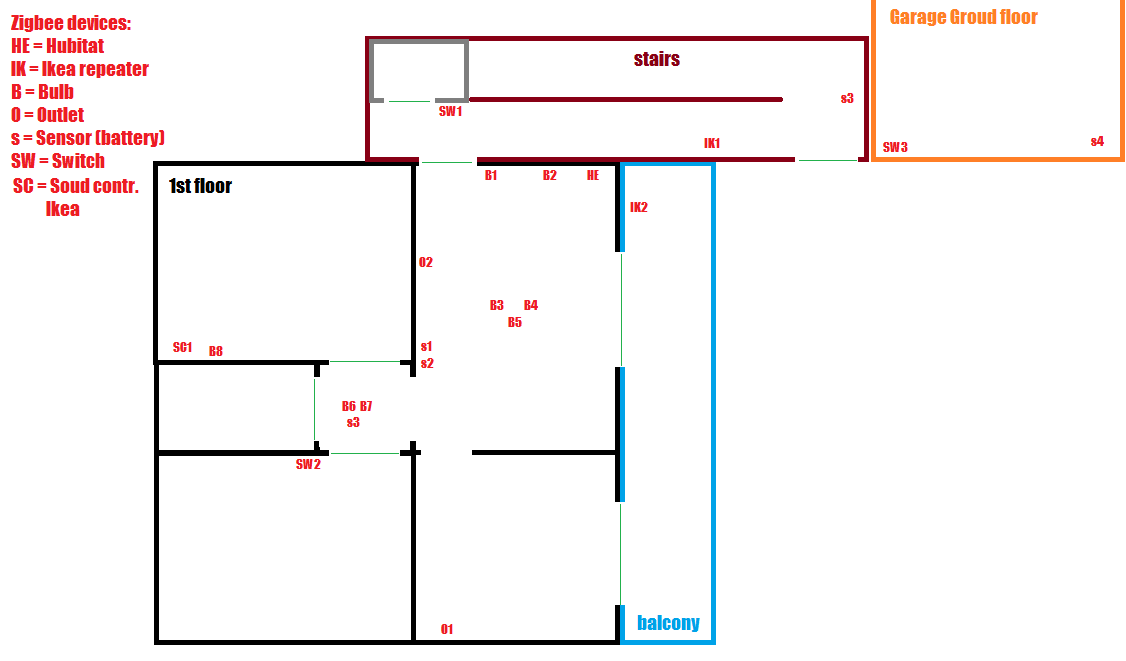 The main problem is on the SW3 (in garage) switch, it only connects to HE and nothing else.
If it drops voltage it won't connect anymore, and it still works 1 time out of 5.
IK2 has been there for days but no one connects to it.
Also s4 connects to B4 or B5 (now it is connected to B7...

What?) but not to IK2.
Help me to understand
Thanks
Notes:
I tried turning off for 20 minutes HE did not yield any results.