I bought 2 Mimolites and have 2 magnetic contact switches on the the doors.
The Mimos are in momentary switch mode.
I thought creating a Rule to handle putting the doors down if there's motion would be simple. However, I am not getting anywhere. I would appreciate anyone providing insight on what I need to change in the rule to achieve the following:
If Mode = A,B,C,D close any opened garage door after A1,B1,C1,D1 minutes from the time of last detected motion...
Here's what I have cobbled together: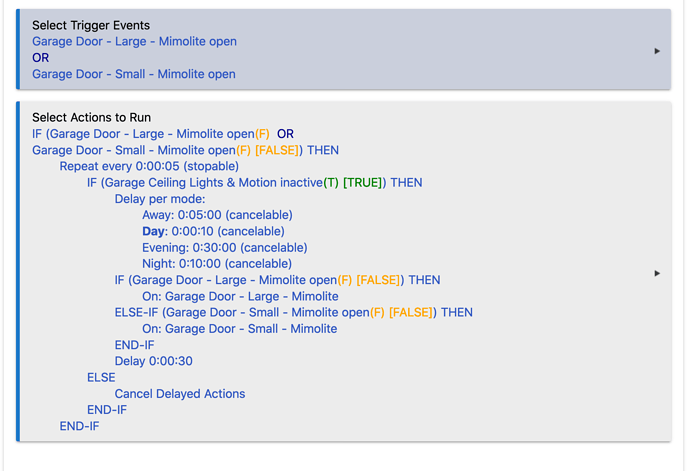 I also read about virtual garage doors, garage door user app code to install, etc... Is there a best practice to setup garage door control with generic device like a MimoLite in Hubitat? Sure seems like a good built-in app to include, "Garage Door Manager".
Many thanks in advance.