You can control things remotely via the dashboard.
Here are some of my lights as an example.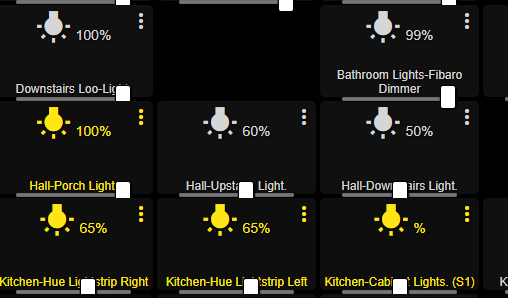 Currently you can have 10 sms messages per day or you can subscribe to Pushover (around £5) and have unlimited notifications sent to you configured mobile device.
I don't use smart locks so cannot comment I'm afraid.
EDIT: Also what he said above.......


EDIT 2: There are some improvements coming to the dashboard.
There may be a mobile app coming as well. It has been talked about and a release was inadvertently released to the app store and has since been removed.