How do we go about requesting enhancements?
Here is a list of things that would be awesome to have:
Resize text on attribute template.
This is an example of an image template with an attribute template overlaid. I'd like to resize the attribute text so it fits within the window image I have.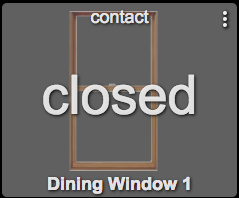 remove the top value on all of the tiles.
I don't understand what the purpose of knowing it is a contact sensor provides.

Swap image tiles based on attribute values.

A way to arm or disarm HSM
Any chance of getting these features?