@bravenel, I believe I found a bug in the Edit Expressions feature that was recently added to Rule Machine. When editing expression in Rule Machine, if your expression has a parenthesis, followed by an operator (and/or) this will error giving you the error "Double Operator". The following screenshot was captured immediately after entering "Edit Expression".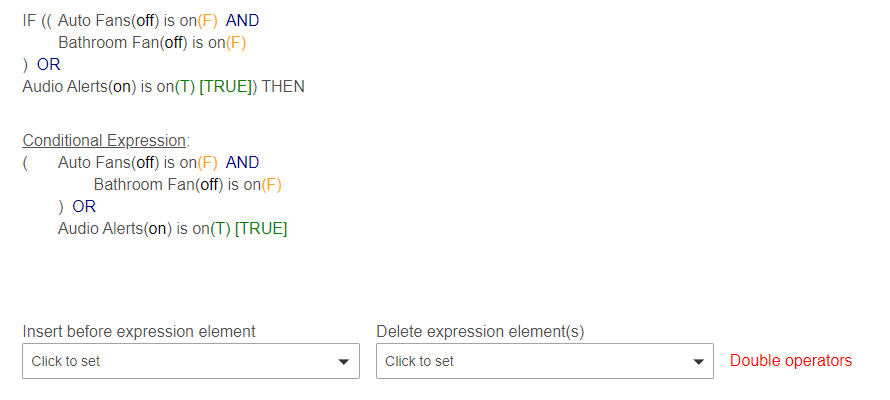 You can see that the error is posted saying "Double Operator", preventing me from saving the expression and continuing on. This occurred without actually changing anything using the Edit Expression. As soon as you click edit expression, the error is posted. In fact, I can only save the expression if I delete both parenthesis OR the OR!!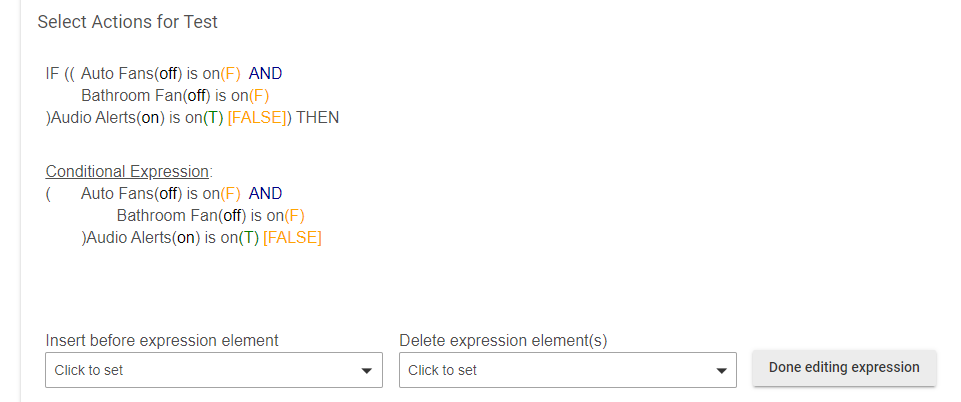 So, if I remove the OR, making the expression incorrect, I can save it. This never errors out at all and allows me to save the rule. I believe that the parenthesis needs to be excluded from the "Double Operator" error and instead error out if there ins't an operator immediately following one.
As a side note, when building a rule, RM correctly REQUIRES you to have an operator after a parenthesis. So, looks that that is correct.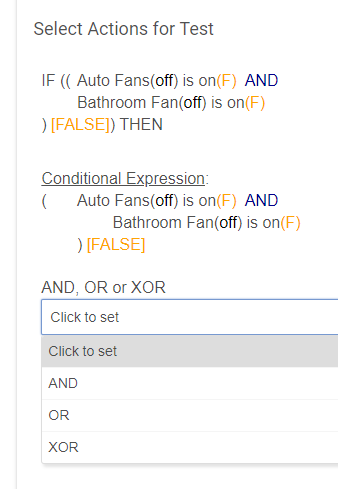 (And by the way...try to say the word "parenthesis" without a sibilant s. It's not easy!!
)