My Hubitat is great. Now I am trying to be more adventurous. I have several Sonoff temperature sensors on my dashboard. I would like to add the minimum and maximum temperature of the last 24 hours to be displayed on the dashboard tile along with the current temperature.
Something like this: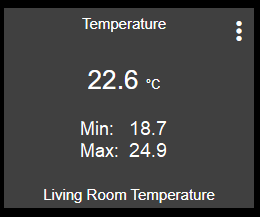 I understand programming but have no clue how to implement this and where to start.