I have a simple Motion Lighting rule for a single light and a single motion sensor, that has three levels based on Mode. It was working for a while then suddenly started (consistently) misbehaving.
The light comes on, then about a second later turns off. The logs show that it was turned off with a physical switch, which is not the case.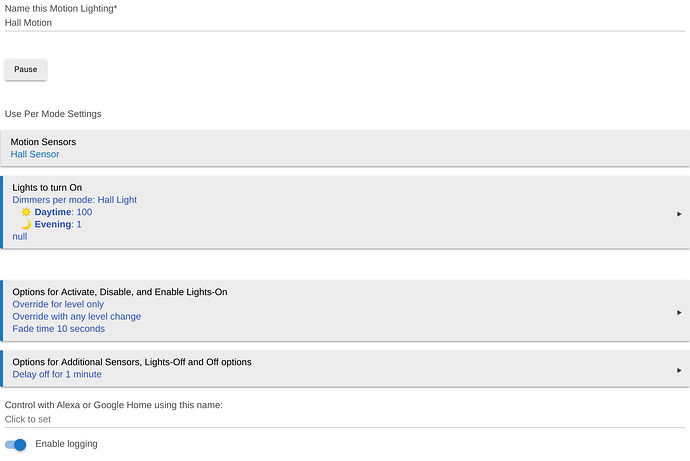 Also semi-relatedly, is there a way to have better "Description Text" Motion lighting. I'd really like to see the bottom log be something like "Hall Motion turned on Hall Light" and "______ turned off Hall Light"