So I've successfully installed the driver from @codahq and clicked every reference link and created/deleted countless rules but still can't sort out the status LED indicator.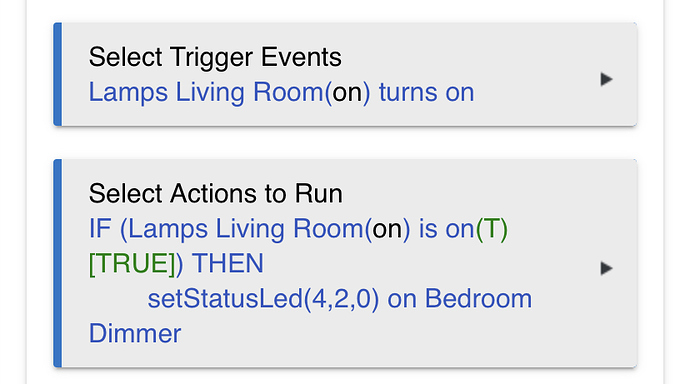 My rule looks like this so far
I ran a custom action using the actuator for the dimmer. I feel like I'm close but not quite there.
Any help would be appreciated. Thanks In advance