It would be a huge time saver.
Personally I have setup a number of bookmarks in Chrome for each of my hubs: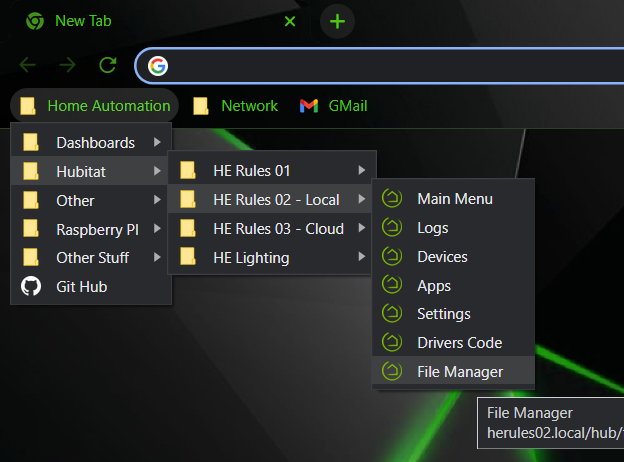 @sburke781 Good idea - the simplest answer is not always the most obvious! It would be nice to put this on the menu. I have three hubitats and spread my rules around them - so I only bookmark the main menu currently.
Would be nice to have this as a built-in dashboard.... Hmmmm..... Or a Menu option like you requested....
Equally, there is nothing stopping us (developers) coming up with our own options