I've developed and tested for several weeks a new parent driver and supporting child drivers for the Embedded Data Systems HA7Net - Ethernet 1-Wire Host Adapter product.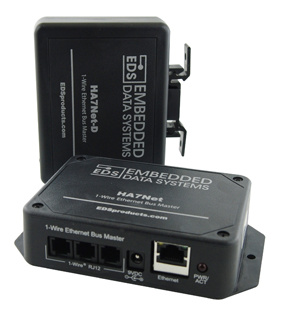 Although this device is rather old, 1-Wire sensors are pretty inexpensive and reliable. For example, I've attached a series of DS18S20 temperature sensors to copper pipes to monitor water temperature of our ground source heat pump supply and return lines and the intake and supply lines of our domestic hot water tanks.
Since the HA7Net provides a web interface and documented schema of web requests and responses, it can be used directly from the HE without the need for an intermediate application.
Embedded Data Systems' OW-Server device is newer replacement for the HA7Net, but it is not currently supported by these drivers.
People developing parent-child drivers might also find it useful to review this code as an example.