This is pretty neat.... Can see certain attribute status's (like battery) at a glance when perusing the device page

That's why we like it!
Then why won't it cook me breakfast!!!???
Because you don't have the imagination to make it do it for you...
I see how it is... blame the victim
I'm trying to imagine the possibilities and the little notification says I should be able to

...but alas, I can't imagine why not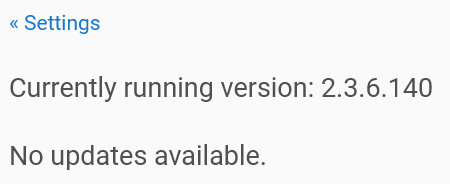 @PunchCardPgmr .141 got pulled due to a bug, but obviously this occurred after your hub had registered that there was an update available
It's back with a new number
@bobbyD I'm running 2.3.6.142, and this feature doesn't work properly with child devices -- the available attribute list comes from the parent device, not the child.
Issue confirmed. Thanks for your feedback.
It is pretty neat.
Folks are listening to where users have been pointing out gnawing little hassles of managing an automation "device environment" within the HE environment (or any hub for that matter).
Thanks
EDIT: I got excited seeing the "pencil" field thinking - "allrighta! I can put in my last battery change DATE now" only to find out it wasn't a free-form field but a menu pick. I still like it...just still looking for that limited "scratch pad" field or even a select-able date field.
Confirmed child devices working on 2.3.6.143
In case you are unaware of the app and weren't just commenting about it being built in, I've been using this since he put it out and it's been fantastic. I setup notes for battery type, battery changes and install dates.
This topic was automatically closed 30 days after the last reply. New replies are no longer allowed.