I've seen this before, but it hasn't happened in a few weeks. Now it has happened 2x in 14 hours though.
Hard to tell if it is actually crashing, or just the network interface is dying.
What I see is green light, no communication on port 80, 8081, or ping. Works fine after hard power pull reboot (hate to do that, but have no choice when it does this). Nothing in the logs. No logic, app, or driver changes on hub for quite some time.
C4 hub plugged into the same switch is working fine. Changed network cables just for grins yesterday, dropped off the network again this morning.
Maybe the hardware is dying? Who knows.
Memory looked OK (to me) before it became unresponsive (the change at the end was after I reboot it):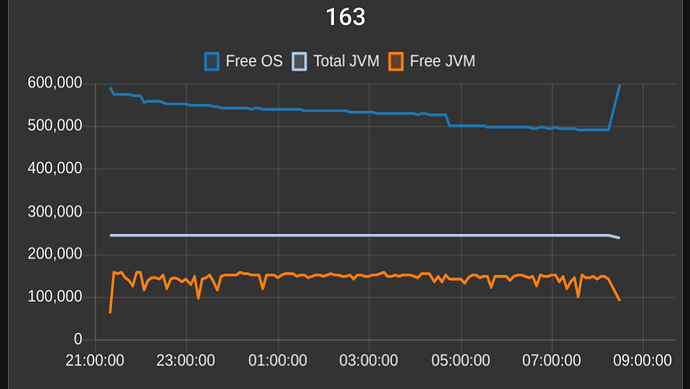 EDIT 1: Just crashed again.

Will do a soft reset and see if it helps.
EDIT 2: Nope. died again. Is making it 5-10 minutes after a reboot before dying now.