Hi all,
I have a straightforward Simple Lighting app to turn on the overhead light in the pantry when the door is opened:
I'm seeing a 10-45s delay in the light coming on. Here's an example of a 16s delay: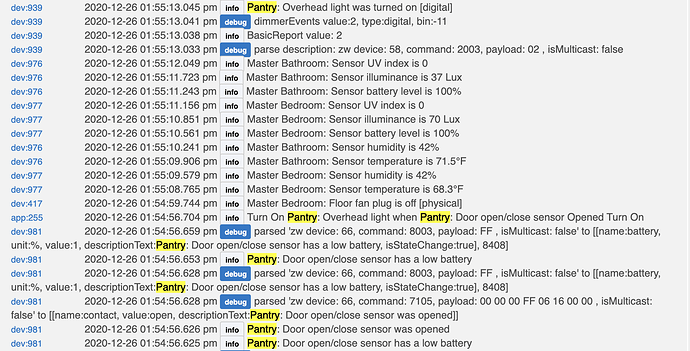 Then sensor is a GE/Jasco Hinge Pin Door sensor (zwave). The overhead light is a GE/Jasco Smart Dimmer switch.
Any suggestions on how to further debug/rationale for the slowdown?
Thanks
Eric