What are the chances of putting a Z-Wave or Zigbee switch in one of these outdoor weatherproof boxes and it working?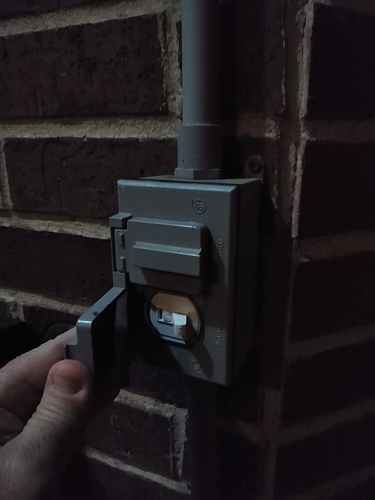 I have a spare Zwave switch and the outdoor box is about 20 feet from an Aeotec Zwave Repeater inside house as well as 2 Zwave Plus switches on wall inside of house even closer.
The next question is will cover close since the Toggle switch sticks out 90 degrees.