all, I have zwave busy messages and I dont really understand why.
house has:
hubitat (of course)
about 60 zen72 dimmers
5 zen32 keypads
3 zen17 relay
1 schlage door lock.
I used the pref manager to turn off debug message on everything and have text messages on. (very useful when customer calls saying "the garage door open by itself." hum no, you pressed the button at 9:52PM)
and I see logs reporting very low activities. no like 5 switches been activate every seconds.
so what causes that???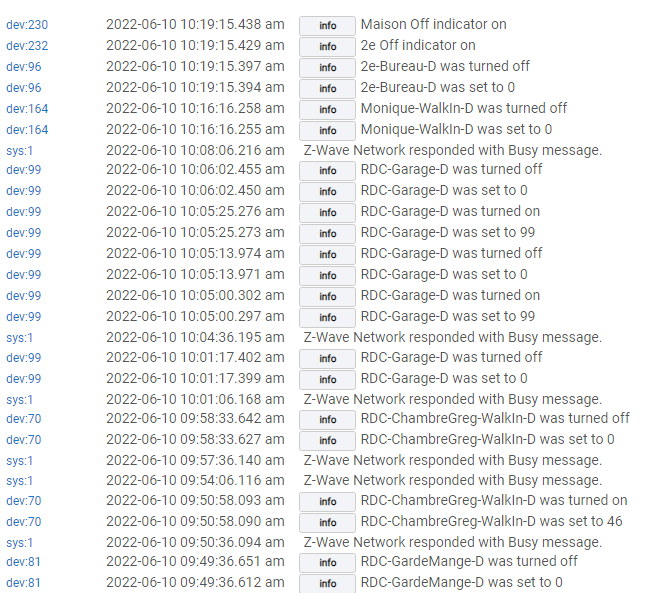 I do have ghost to get rid of. not sure that causes it. it's "RDC-CuisineComptoire-D"
the other one (0x43) ill need to find out which one it is.
can the ghost device cause my buzy message issue? and the issue about a device not reporting anymore? (0x43)

thanks