Hi,
I have a mix of Hue and Xiaomi motion sensors as well as some Xiaomi buttons connected to Hubitat. The first ones paired just fine, but for some reason, one Hue motion sensor and one Xiaomi motion sensor just won't work.
The Hue motion sensor is actually found by Hubitat and the device is created, but for some reason, the status is "UNKNOWN" and it stays that way. The type is correctly pre-selected as "Hue Motion Sensor".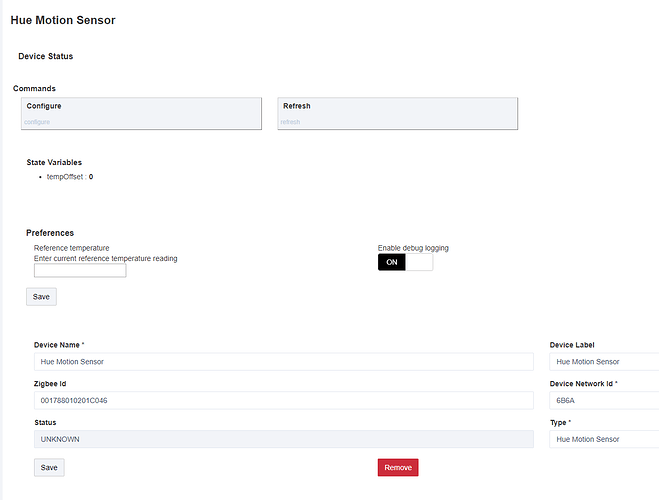 The Xiaomi motion sensor isn't even found during discovery, although I'm doing everything exactly like with the other sensors. Not 100 % sure if it could be broken, but it worked just fine with SmartThings a day ago.
What can I do?
Thanks,
Jan