So I thought it was just a dashboard issue but I made a rule based on humidity to turn on and off the fan switch on the ZEN30. The fan turns on just fine but the hub never gets the update that it is on so when I make my tests to turn it off, and one of those tests is that it is running, it never shuts off. I can tell Alexa to turn it off and it goes off it just appears to be a one way communication to the device. The light portion of the switch works fine. And on the dashboard it is stuck on sending but subsequent clicks will turn the fan off and back on. Any refresh on the dashboard will show the fan as being off even when it is running.
Is there some other driver that would work here? This is on a C7 on 2.2.3.142 and the current drivers show as...
Master:

Child: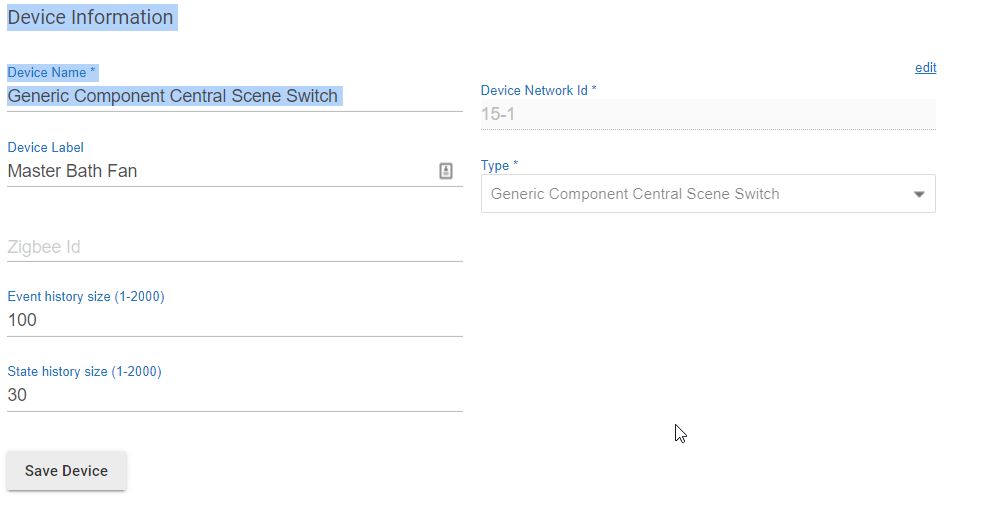 Note the child driver cannot be changed.
There is no option for debug logging on the child but if I turn on the logging for the master and then toggle the fan on and off I see this in the logs: