I setup a new rule yesterday and today after going to standard time the display is wrong. It was set up as between 12:00 AM and sunrise. I updated it to 12:00 AM and sunrise -4 minutes and it still displays incorrectly.

When I edit the condition I see this.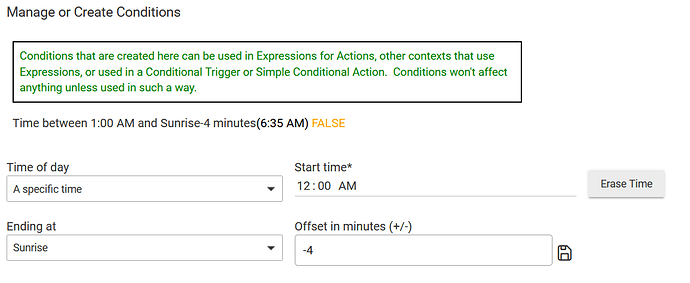 I haven't tried to update the specific time as I'm trying to preserve this for possible debugging.