Hi. I give up. I've looked at other posts.
My device shows both as a 360 presence, and a device - iPhone.
My other half wants the notifications.
She shows as a 360, but not as a device.
So I read the posts I could find, and added her on portal with her own account. No device. Sent geo as suggested in a post, no device. Clicked find hub in settings in app, saw MY device, clicked 'add new device' and her phone instantly REPLACES mine in devices??
I go back to my app and do same and I replace her. Both 360's obvs stay in devices.
What's going on please,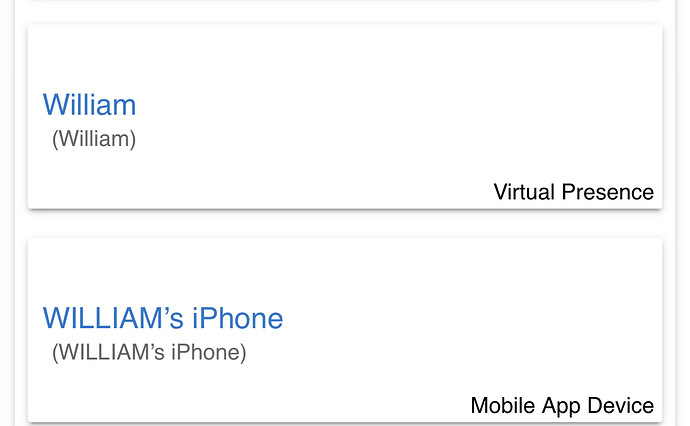 anyone?