I would like to create a rule that turns the Thermostat to "Off" when the mode changes to "Away". I get into the logic and get stuck on the screen: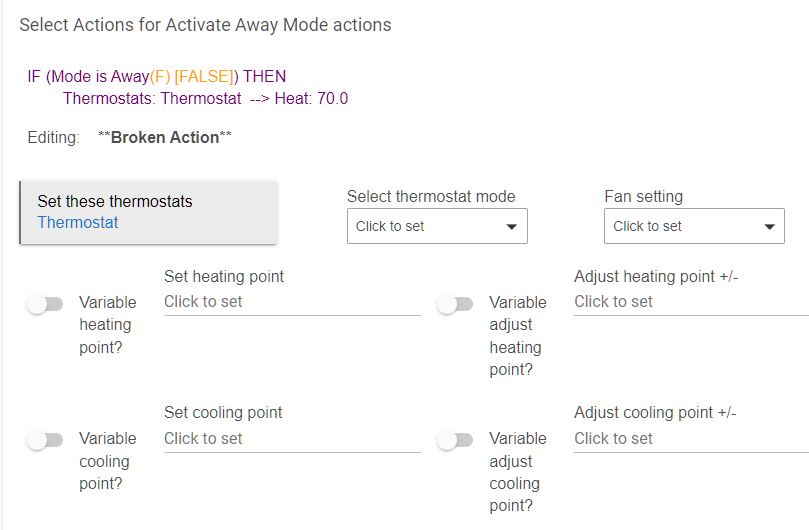 which will not let me exit after selecting "Off" in the Select thermostat mode dropdown (which doesn't acknowledge the "Off" transition. It seems that I can move on to the next screen to complete the If/Then only if I set a heating point as noted above.
What am I missing here?