I just moved into a new house and tried to install a Zooz Zen 26 switch in a three-way configuration on the stairway. After powering up, I got a pretty bright flicker when it was supposed to be off. I would estimate 30%. So, I did what I should have done first and removed the translucent bulb cover to discover this: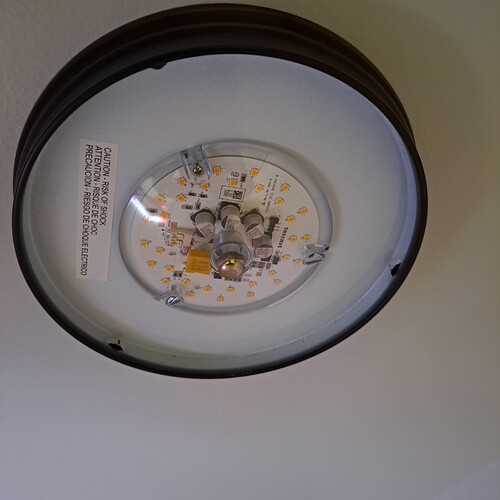 I have never seen this type and Google Image Search didn't help much other than to say that it's an LED bulb. Any suggestions on a switch that might work with that type of bulb w/out a flicker? I am assuming it is a bulb issue and not a wiring issue with my skills as an electrician.
Additionally and unfortunately, I discovered after it was too late that all of the other bulbs are the two-prong variety so all of my Zigbee bulbs are useless. UGH!!! Is that grounds to sue for a failure to disclose???