I wish to add a DewPoint calculation to my custom temperature / Humidity sensor driver.
In the past for "non-builtin" variables I've used "attribute" but reading through the documentation there is a capability "Variable"
For handling a measurement that is not a native capability (like temperature) which would be better to use?
I'm guessing the "attribute" is preferred as I've not been able to find any code that uses "capability variable". And I know the attribute can be accessed in RM.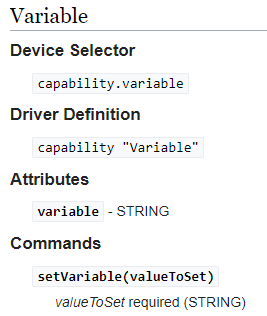 Thanks