I installed the Echo speaks app, everything was fine and now the Echo doesn't say much.


How does somebody read the logs, anyway? Is it in Doc's?
Log and app attached.
[error]Echo (v3.3.0.1) | speechCmd | Status: (400) | Message: Bad Request | Data: null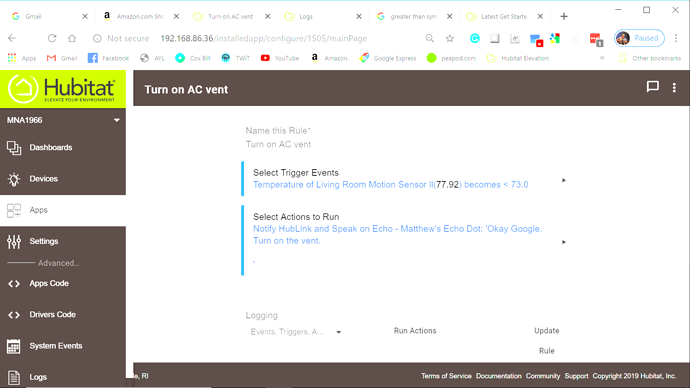 EDIT: BTW, I am using a Greater than symbol in my app, I hope?