I use zigbee power monitoring plugs - works really well. I use Samsung SmartThings outlets (F-OUT-US-2), but any power monitoring outlet should work. Here's an example of the rule that I use: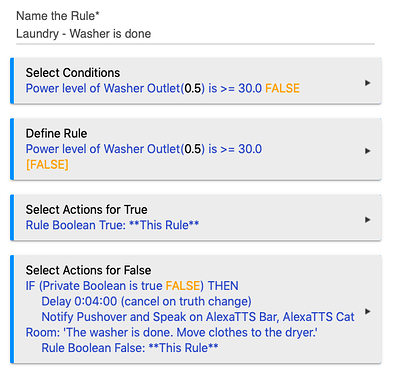 My dryer rule is similar.
To give credit where it's due, I might be mistaken, but I believe I copied a rule provided by @ogiewon.