My two little Yorkies often need to get up in the middle of the night to potty. One is 1/2 blind and the other scared of the dark and barks his head off if there is not sufficient light.
I put in two motion detectors pointed at the doggie door, and wrote the following rule: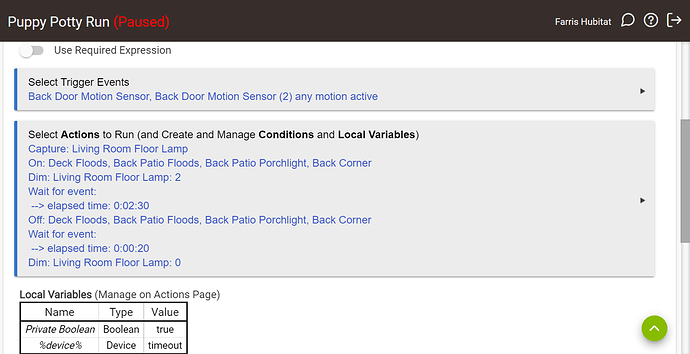 It worked perfectly except that the lights in the back yard and the one lamp was coming on in broad daylight. I added a condition that the rule should only run between 11:01 PM and 5 Minutes after Sunrise. The issue is, it has not been running the rule at 11:01 PM. I have to go to the rule and manually resume it. Is this a case where I need a variable?
I have not a clue on where to write these and store them? Is there an app that will create them? Is this something that is written in Groovey and do I need to learn it in order to write them. I am confused because the documentation shows these examples: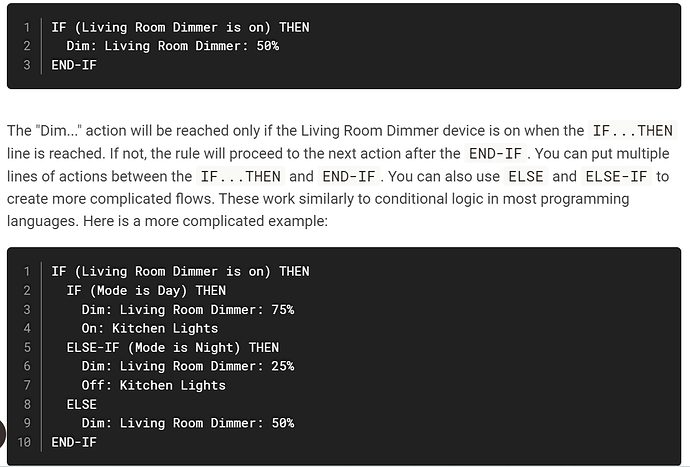 If you see the issue with my rule or you have some insight into these variables please let me know.