Hi All,
OK, Brand Spankin' New here, and beginning my move from ST. I've been puttering with Rule Machine, and moved over one of my ST Water Sensors to the Hubitat Hub to test with.
Works, water is detected, the logs indicate it is reporting the correct status, but while testing the TTS on one of my Sonos (and the SMS as well), I've noticed that when the rule below triggers, the message spoken is:
"Utility Sump Water Sensor reports that it is dry at 04:35 PM on 30-Jan-2019", even though the sensor is wet.
My output for TTS is: "%device% reports that it is %value% at %time% on %date%"
Value should be dry or wet, and when this rule triggers, logically it should be wet (and it is). Why is %value% dereferencing to dry?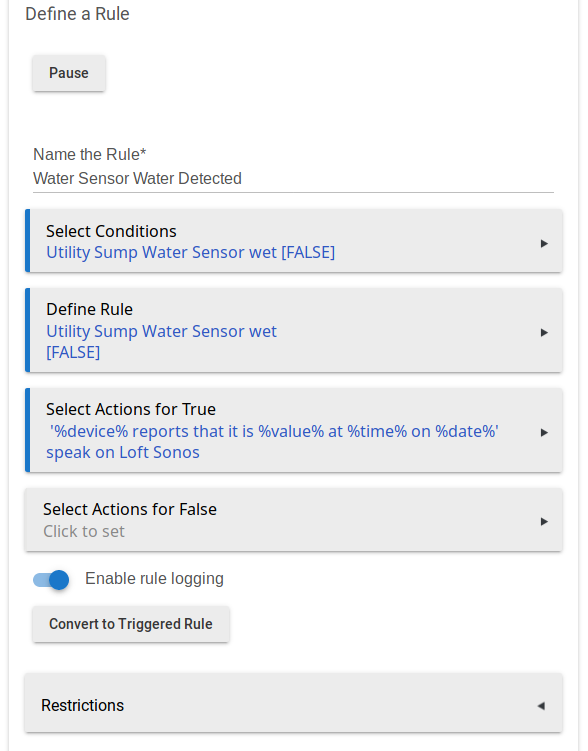 I know I don't need to use %value%, but it seemed like a good test of understanding RM Variables. However it seems like I'm missing something...
Tips?
Thanks!
Scott