I recently upgraded my network to include a UDM Pro as my Controller / Firewall.
After activating the Honneypot feature i am now getting notifications of Honneypot Hits from my C-3 and C-4 Hubs, (nothing from my C-7 )
I am not super concerned about it, but i do not know of any reason that they should be doing this.
Any thoughts or ideas?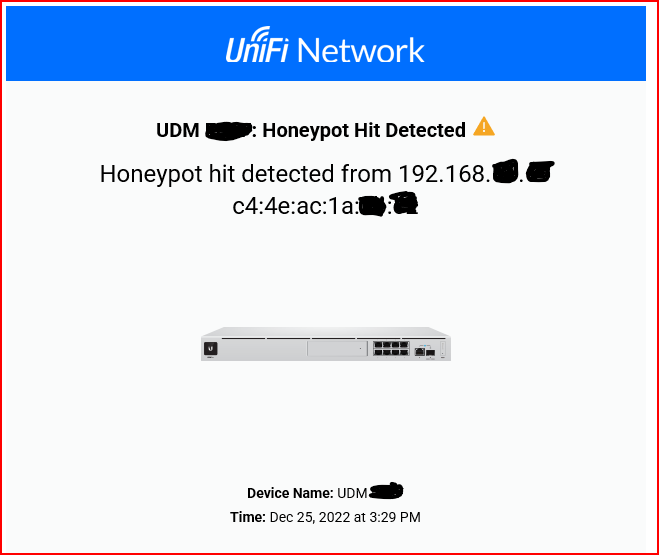 Thanks