I have the following test rule: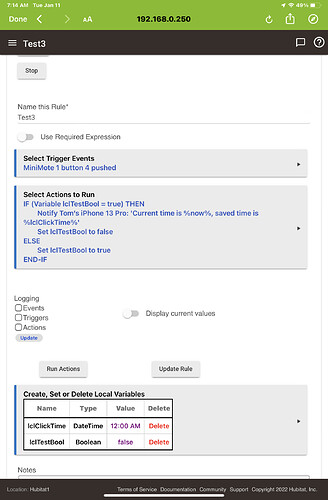 I want to add a statement to set the DateTime variable lclClickTime. I insert an action before ELSE, select SET VARIABLE, MODE OR FILE, then select SET VARIABLE as the action. When I select the variable to set, all I get is CANCEL THIS ACTION, there is no way to finish and save it.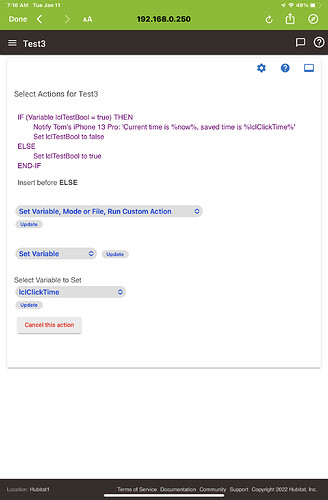 Fails on iPad/Safari and on Windows 10 with Edge and Chrome. No screen reader is operating.