I was just doing some testing with a Shelly 1 which I just added to the hub, the first one since I finally upgraded to the latest release 2.3.2.125 and I went to change the Device Network Id as I normally do and there is no edit button.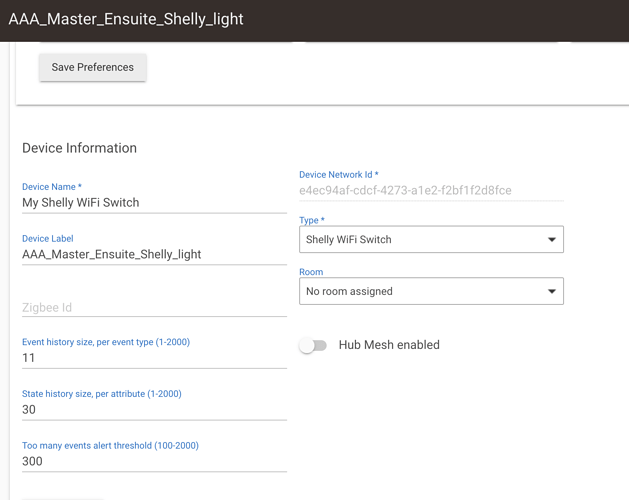 And because I am unable to edit the DNI, I keep getting the following log messages and obviously the state does not update correctly.

I have approx. 30 Shelly devices in total and have never had this issue before. Is this a bug in the latest release? or is it due to the "new" add device screen/wizard?